The French oak cubes sculptures
In 2017 I began a new theme in my work using French Oak to create a series of 30 cubes sculptures. The aim of the work was to re-evaluate my path as a artist. Dig a little deeper into what drives my work. After early discussions with land artist Richard Shilling and a possible collaborating on a joint piece of work in Land art and wood sculpture. The path for the my personal work became clearer and the journey for the project took shape.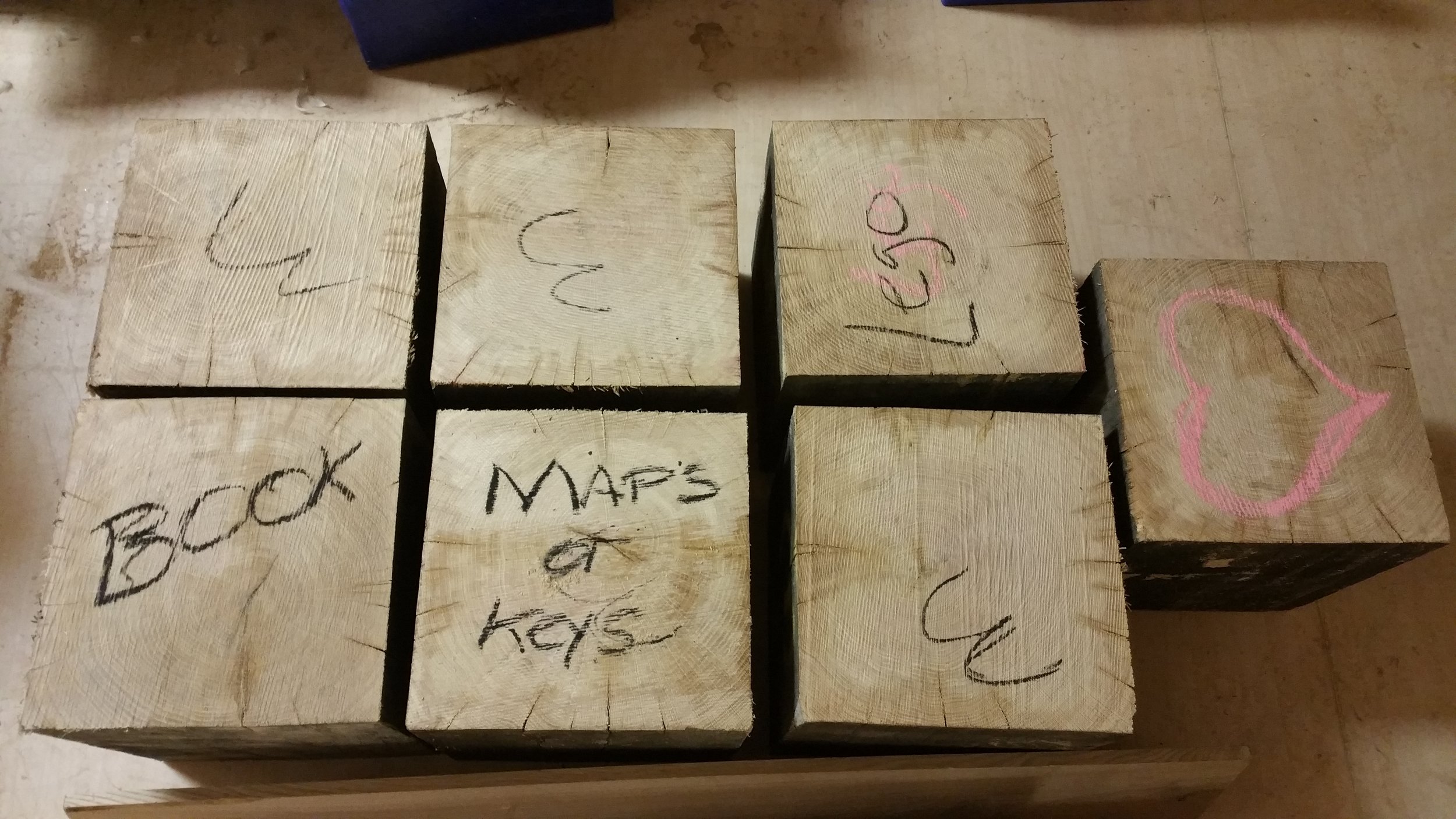 Each Oak cube weighed 25 kilos and measured 30-30-30 cm the number Three and the shape of a cube plays a continuous role in my work. As a Buddhist the are certain parts of my daily practice that I continuously process, this is mostly done in a natural surrounding for me and for this year that location was the moors of Skipton and beyond. Never has the environment affected my work so dramatically than living here
The process was about using the "cube" as a picture frame. creating inserts for various items from old found tools, to items found on the beach trips and woodland walks.
There were 30 cubes in total, each one unique. As with my work functional use plays an important role of design in my work. I hope you enjoy the gallery as much as I enjoyed the work.
All timbers used for this project where supplied by /"Britishhardwoods" based in North Yorkshire a company I hold in high regard for it staff and excellent timber stock.
On a personal thank you to My amazing wife Catherine Larrouy, Richard Shilling, Julia Brooklyn, Julia Piper for being a rock, my son Jai Quarless Amanda Quarless for supporting my dream. Lastly to the great people of Skipton Farmers Market (AKA -Richard & Susan) and the Town, Keighley Creative Space.